Salento region, and more strictly the Cape of Leuca, is probably one of those tourist destinations able to make everybody agree. Its charm is expressed with its history and Baroque art, with its popular traditions, with its beautiful hamlets, with its food and wine excellences, and also with its sea and its beautiful coasts and cliffs. The Cape of Leuca, land between two seas (Ionian and Adriatic), in a few kilometres of coast unites the Eastern high and jagged cliffs on the Adriatic Sea and the Western small beaches interrupted by low rocks or wide stretches of golden sandy beach, towards Gallipoli.
What makes the whole coast even more interesting are the numerous karstic caves, about thirty, to which the man, with his imagination, has given pretty singular names.
The caves of Santa Maria di Leuca, both on the west side and on the east side, because of their karstic nature, are protected by specific prohibitions by the Port Authority and the Ministry of the environment.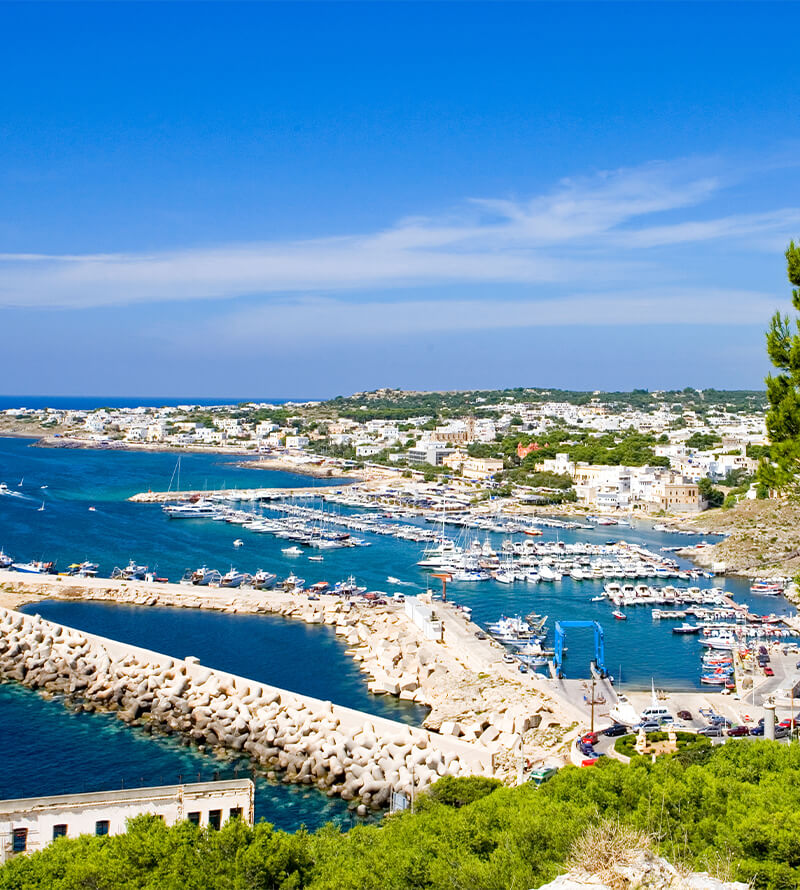 Tourist port of Santa Maria di Leuca
Characterized by three independent karst caves and one of these nicknamed cave of lovers because of a beach inside.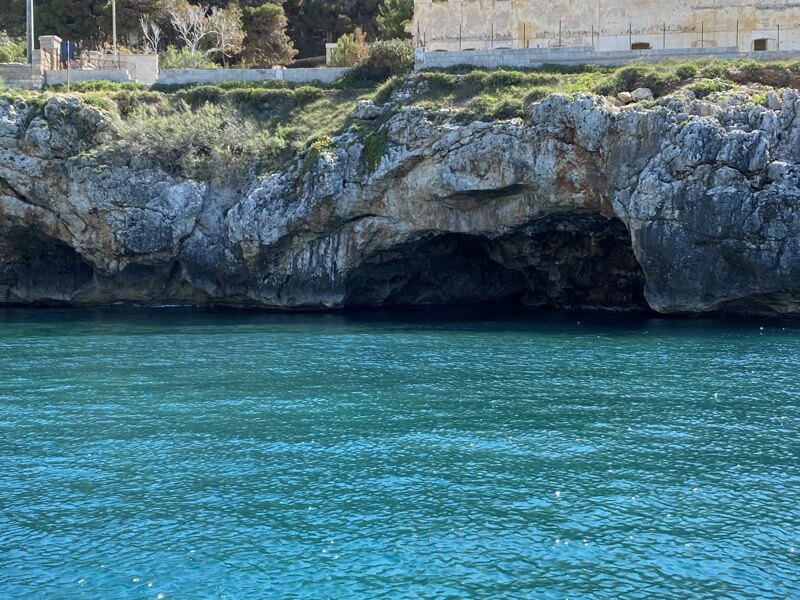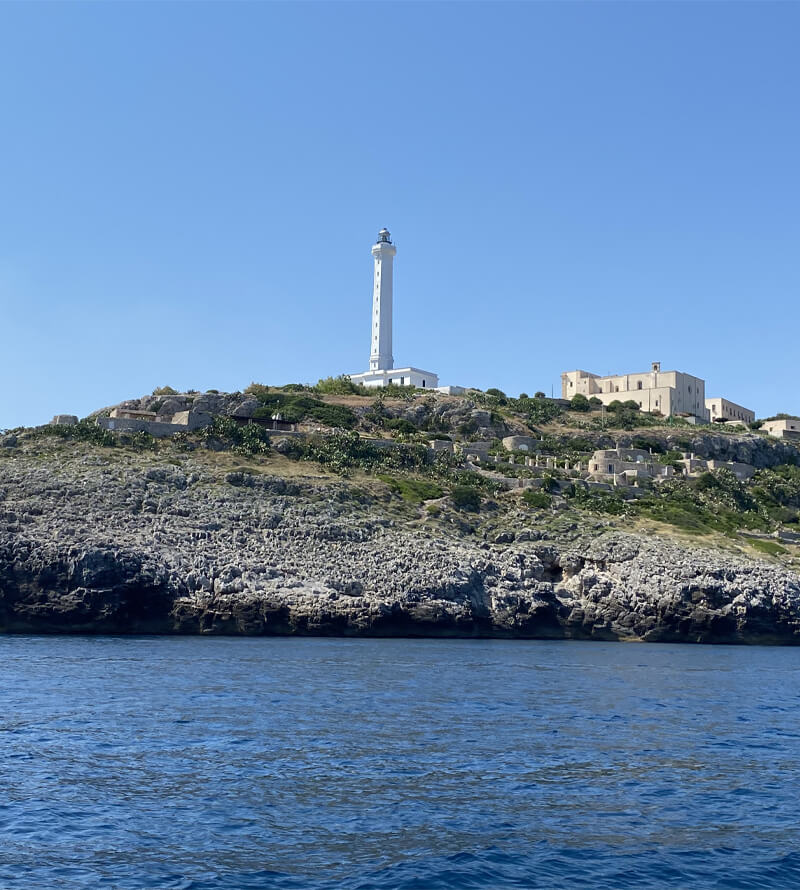 The second tallest lighthouse in Italy after that of Genoa.
Fiumara (River) because during the heavy rains an underground river is created which flows into this cave and then into the sea.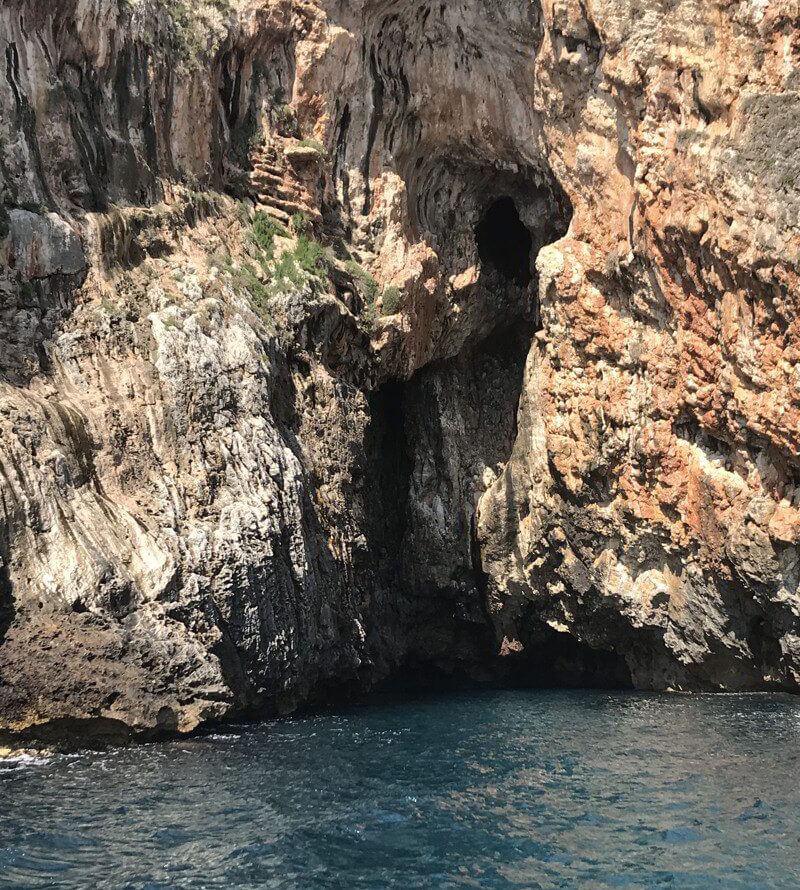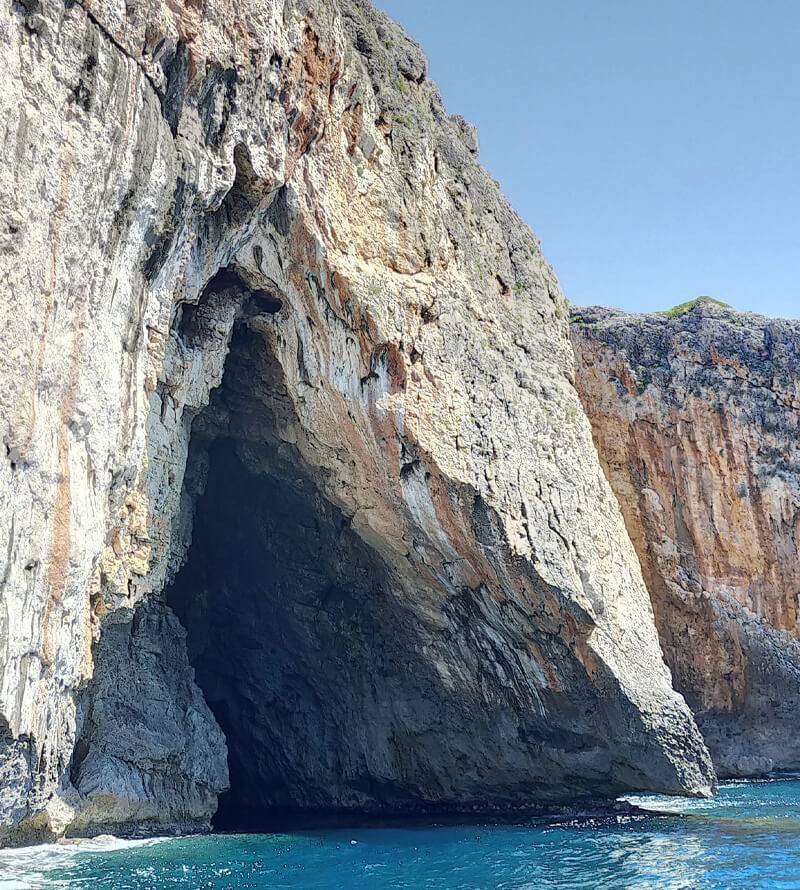 Also known as Indiani Cave, it is famous for its triangular shape, that recalls a tepee. Actually, it is not a single cave, but a complex of three cavities of various sizes, which follow one another.
It is characterised by numerous water leaks that gave birth to splendid stalactites. Moreover, it is inhabited by many birds.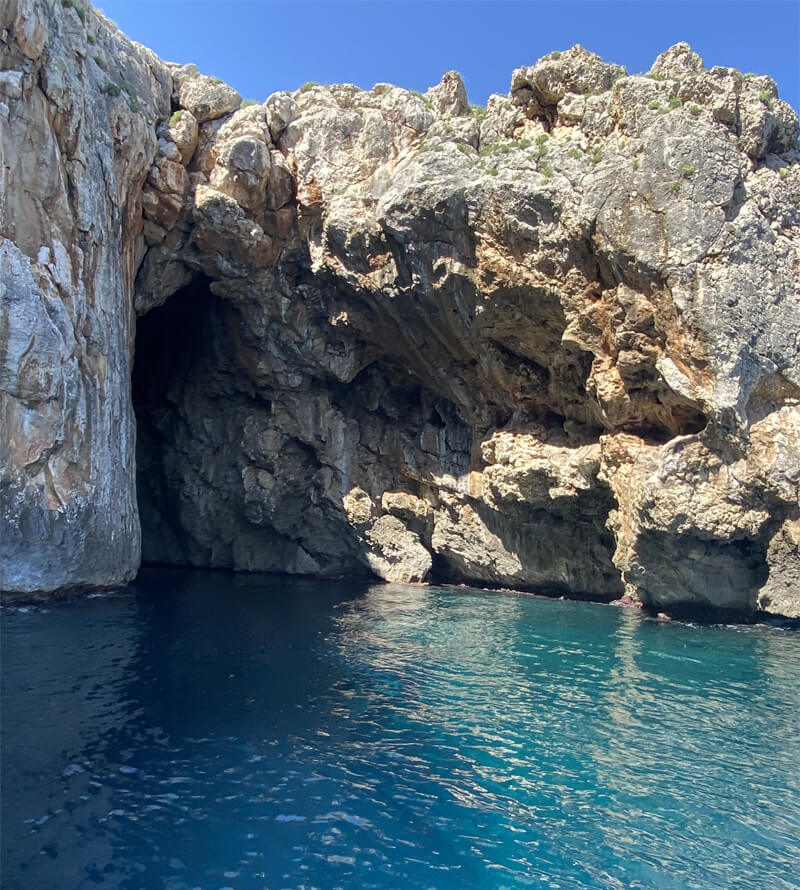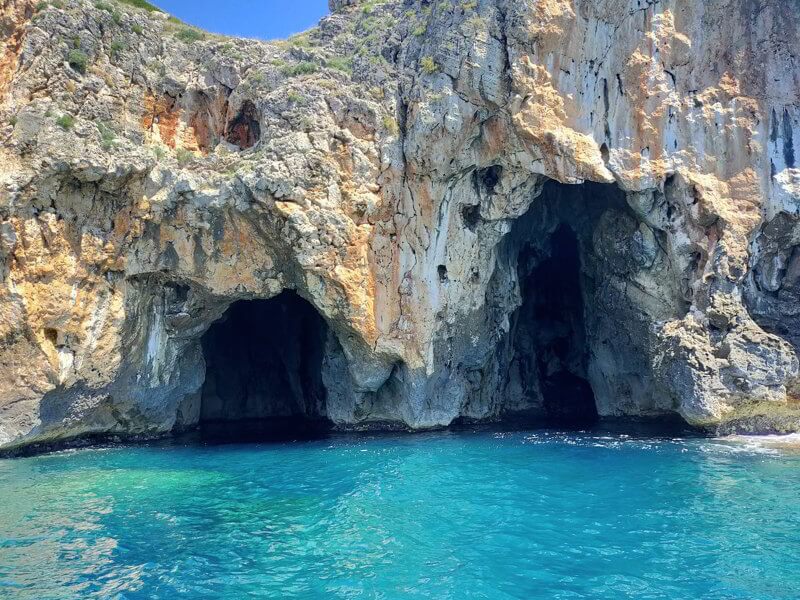 It is a complex of small and not too deep caves, characterised by an extraordinarily beautiful crystal-clear seabed.
It is a big cove within which there are caves that you can visit by swimming. Among these, we must mention the Soffio Cave, so called for the splashes of water coming out from the entrance of the cave.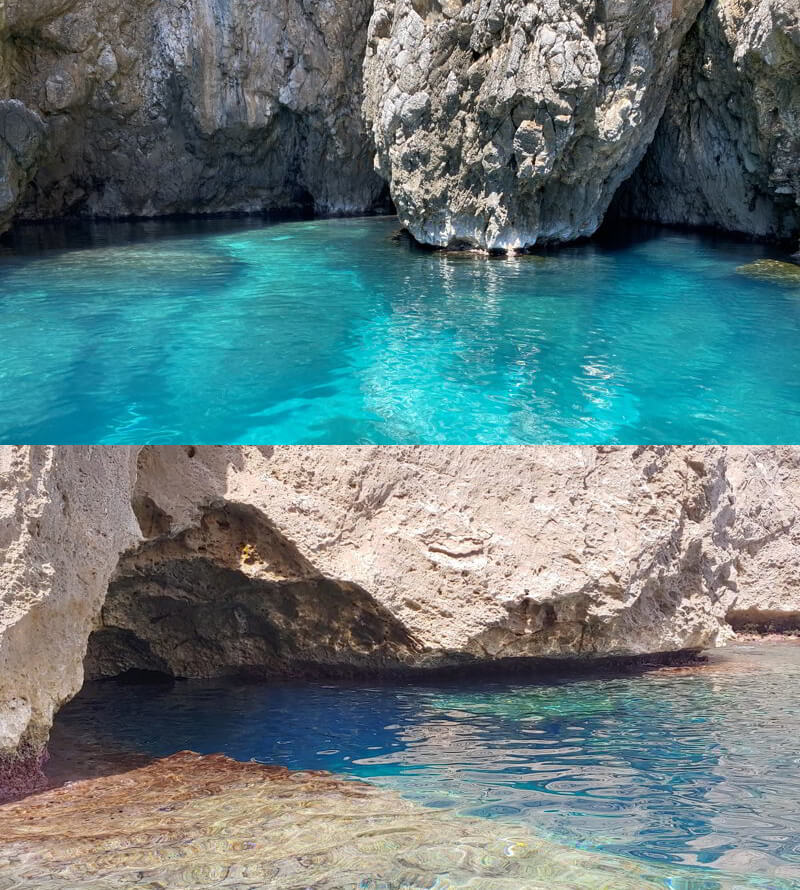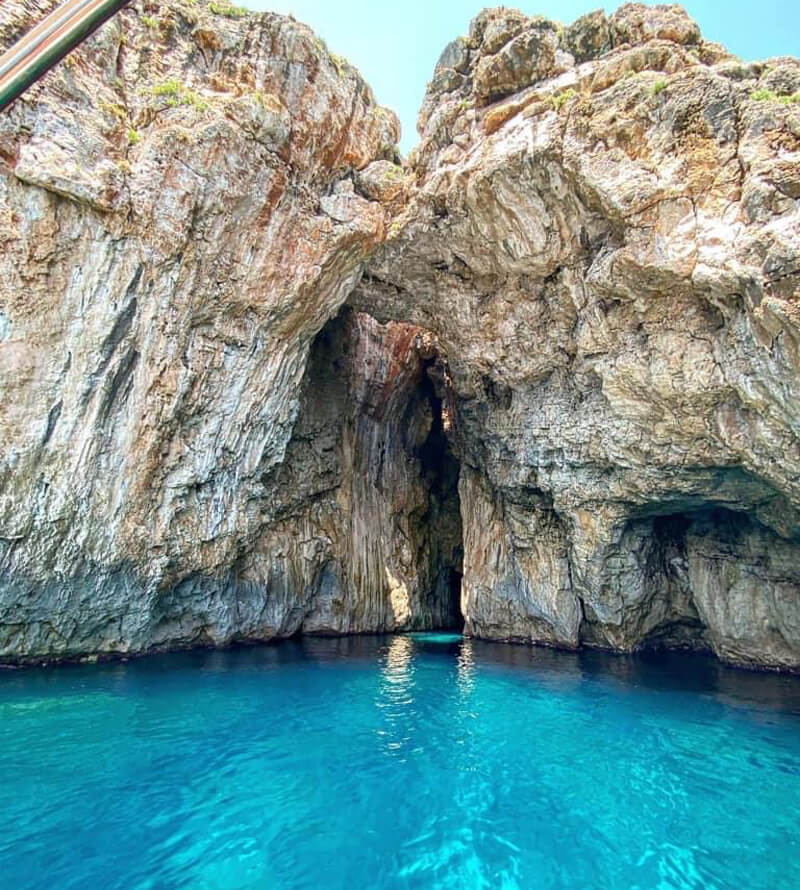 Long and deep cavity that extends over 60 meters. The name is given by an opening ("Vora") at the top of the vault of the cave, about 20 meters high, which gives rise to spectacular light effects at certain times of the day.
It is a complex of cavities that are located on the rocky wall, about 20-30 meters above sea level. It is characterized by numerous limestone formations (stalactites and stalagmites).