Salento region, and more strictly the Cape of Leuca, is probably one of those tourist destinations able to make everybody agree. Its charm is expressed with its history and Baroque art, with its popular traditions, with its beautiful hamlets, with its food and wine excellences, and also with its sea and its beautiful coasts and cliffs. The Cape of Leuca, land between two seas (Ionian and Adriatic), in a few kilometres of coast unites the Eastern high and jagged cliffs on the Adriatic Sea and the Western small beaches interrupted by low rocks or wide stretches of golden sandy beach, towards Gallipoli.
What makes the whole coast even more interesting are the numerous karstic caves, about thirty, to which the man, with his imagination, has given pretty singular names.
The caves of Santa Maria di Leuca, both on the west side and on the east side, because of their karstic nature, are protected by specific prohibitions by the Port Authority and the Ministry of the environment.
Tourist port of Santa Maria di Leuca
Punta Ristola
It is the southernmost rock in Puglia.
Evil Cave
So called because when the mistral or west wind blows, strange howls are heard.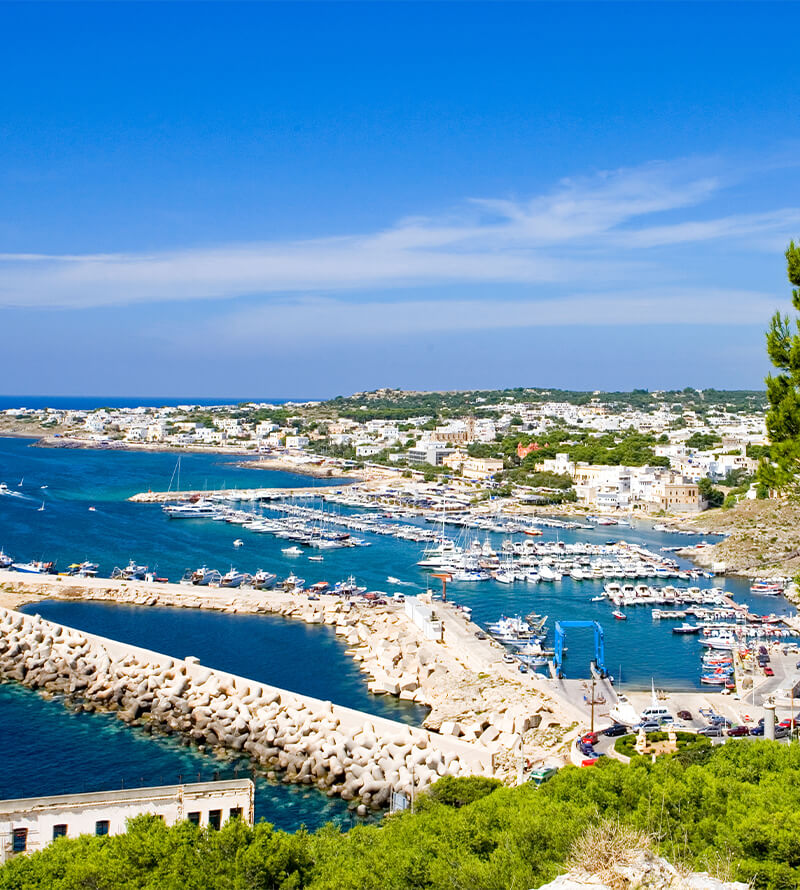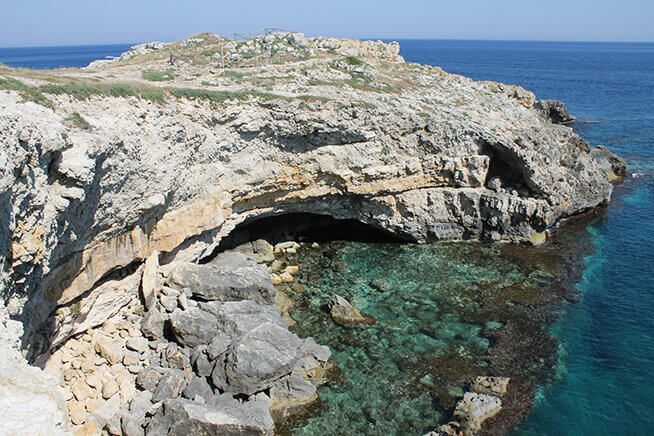 It takes its name precisely from its semicircle shape.
Mesciu Gianni Cave
Passing Punta Ristola, there is this small cave, characterized by a pile of stones and debris placed on the right cliff.
It is a complex of caves connected to each other, characterized by the remains of a karstic activity that which heritage is a stream of fresh water that gets lost into the salt sea.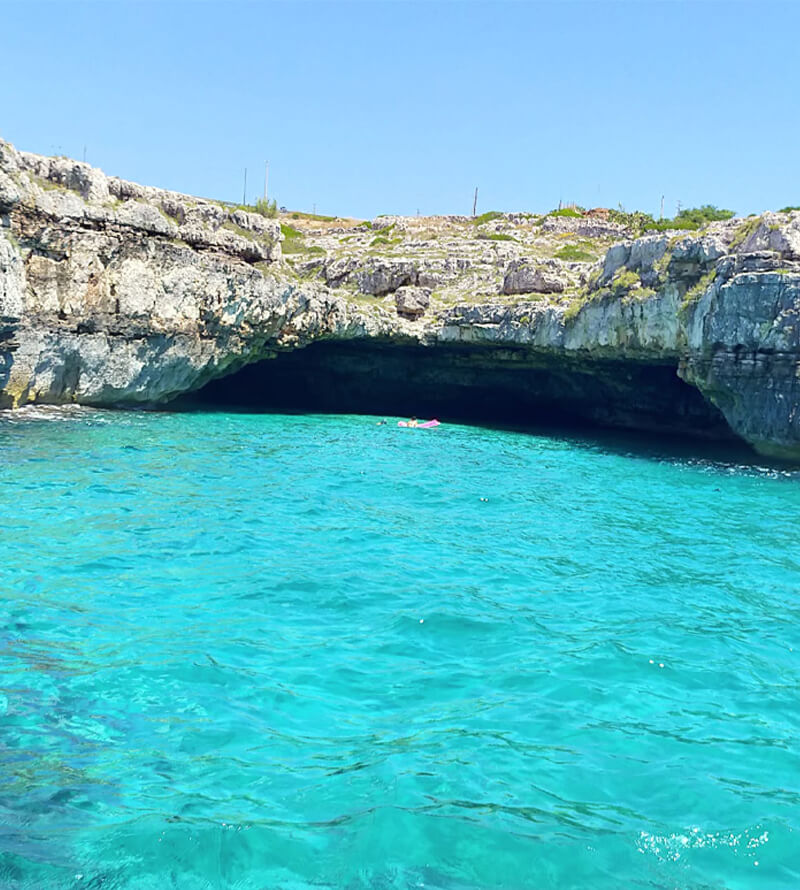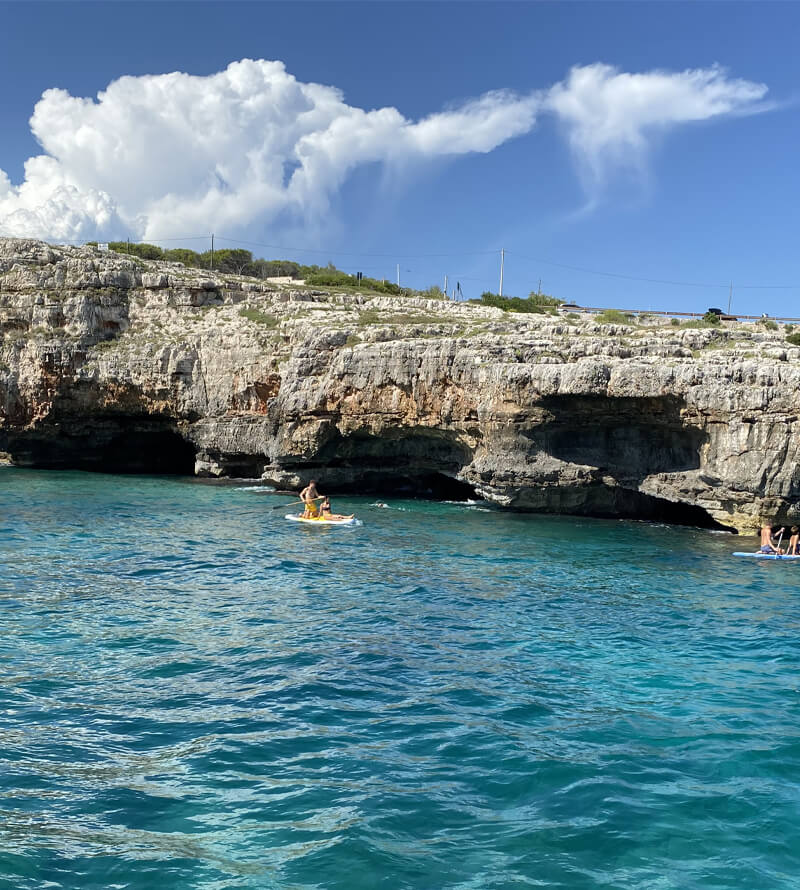 This cavity is characterized by wonderful limestone sculptures, with stalactit formations of exceptional beauty, which seem to recall the features of the Nativity (hence the name).
The name recalls the monumental entrance with 3 "doors", which seems to stand out in the sea as the passage to another world. From here you can enjoy the coolness and the beautiful play of light.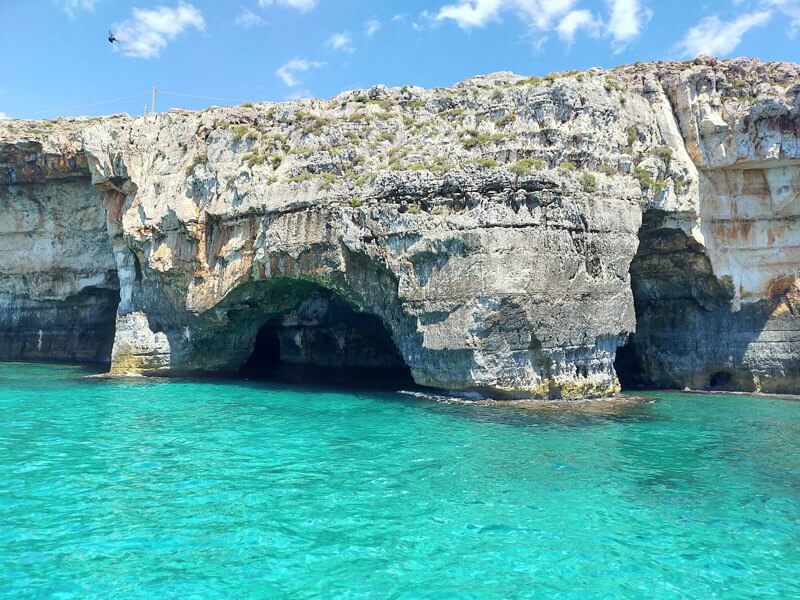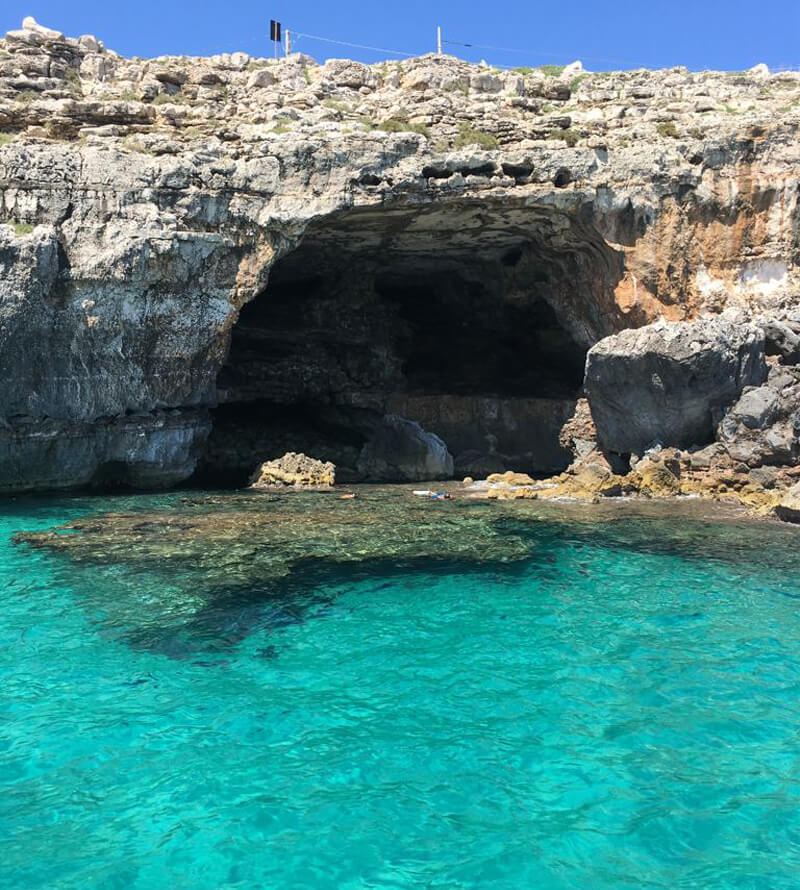 This cave is so called because of the legend according to which within it the Giants killed by Libyan Hercules are buried. It is of exceptional paleontological interest, since numerous remains of artefacts dating back to the Middle Palaeolithic have been found here.
About 60 meters deep, extremely spectacular, within this cave there are rocks that resemble the head of a dragon and a moray.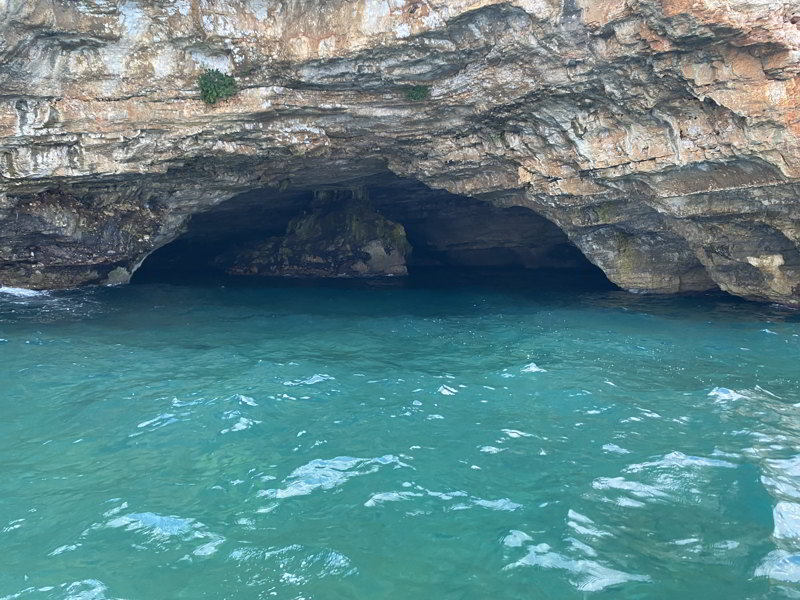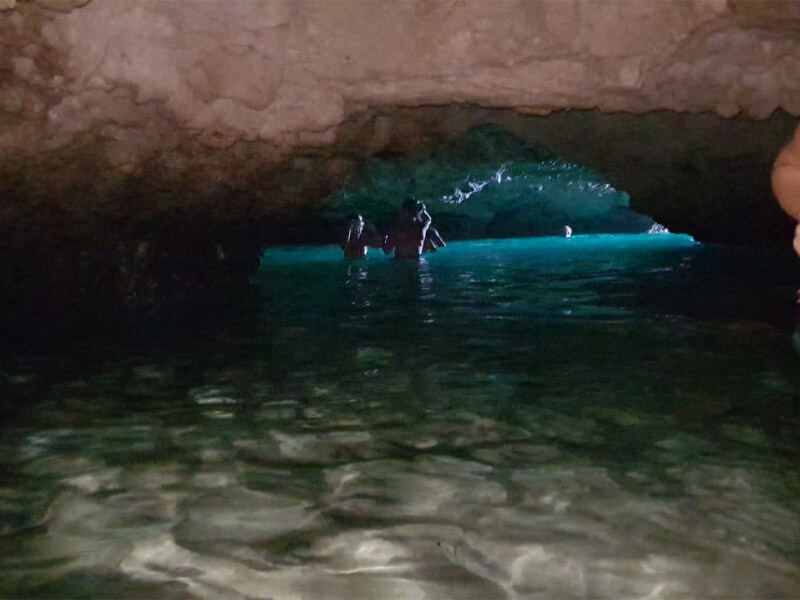 This cave develops in depth, one of its characteristics is to have three small beaches inside where you can lie down, it is also crossed by spring water and is therefore very frozen.